Bluetooth Amplifier - AIYIMA A03
Recently, some customers reported that AIYIMA A03 with tpa3156 chip instead of tpa3116 amplifier chip. So we checked our current domestic inventory, and indeed there are the same problems. During this time we have been looking for the cause of this problem.

Some customers Feekback that the power of the TPA3116 chip of A03 is not enough, so we adopt TPA3156 to upgrade A03.

Recently, a customer customized A03 with TPA3116 chip. However, our warehouse accidentally mixed the A03 with TPA3156 and this customer-made A03 with TPA3116 when they are packing . So there is a phenomenon that A03 power amplifier has both chips TPA3156 and TPA3116.

At present, our company's domestic warehouse inventory is TPA3156, but the Russian warehouse and German warehouse have both TPA3116 chips and TPA3156 chips.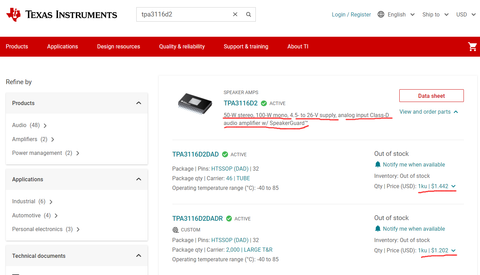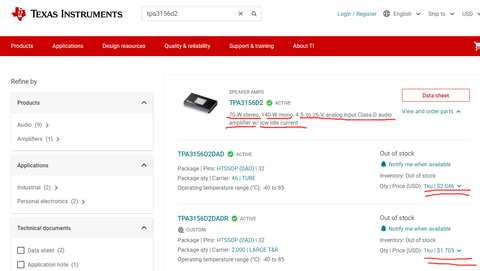 TPA3156 is functionally ahead of TPA3116.
Panasonic's ECQV1H684 laminated layer cake film capacitor, excellent performance, Japanese power amplifier, decoders are very common, the actual hearing is no different from EVOX 684 (Evox Rifa has been acquired by KEMET).
Nichicon 25v6800uF VZ is a standard product, while CapXon's 25v5600uf and PH series belong to Low impedance and high ripple current, and the capacity difference is 1200UF and the filtering effect is comparable.

As for this case , if you mind receiving upgraded A03 with TPA3156 chip when you choose buy from Russia and Germany , please contact us in time, we will give you a $10 coupon or refund, and you can buy TPA3116 chip to replaceit by yourself.
All items in store may take 2 to 5 business days to process.  Please add processing time to your shipping estimate below.
Here is an estimate of the shipping times.  Due to factors that often affect international shipments, such as holidays, customs, and weather delays, we can only offer an estimate of shipping times. 
| | |
| --- | --- |
|  Location | Estimated Shipping Time |
| United States | 10-30 business days |
| Canada, Europe | 15-40 business days |
| Australia, New Zealand | 15-45 business days |
| Mexico, Central America, South America | 20-60 business days  |
| Middle East (UAE, Saudi Arabia) | 20-40 business days |
SHIPPING POLICY
IMPORTANT: We are not responsible if a package is undeliverable because of missing, incomplete, or incorrect destination information. Please enter the correct shipping details when checking out. If you realize you have made an error, simply e-mail us at aiyimatech@gmail.com as soon as possible. However there is a 72-hour wait list for email, therefore, if your order has left our warehouse within 72 hours, it is out of our control.
Aiyima is not responsible for destination country tax and/or any duty charge that may incur. Customers will be held accountable for any restrictions, duties, taxes, and any other fees collected from the destination country.
Aiyima will not be responsible for any Duties, Taxes, or Customs fees under any circumstances.
If the order arrives in your country and...
• The customer refuses to accept the package
• The number of attempts is made in the country of destination to deliver the package.
Aiyima reserves the right to abandon the package(s) and will not be responsible for any refund.